Shin-ichi Tanabe Laboratory conducts research in the field of Architectural Environmental Engineering to realise a decarbonised society with both energy efficiency and comfort, and to enable all people to lead healthy and fulfilling lives, both mentally and physically.
decarbonization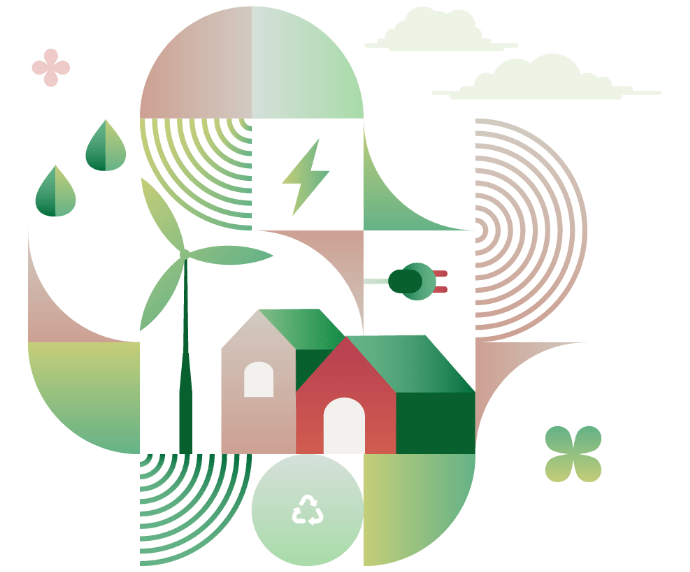 Towards the realisation of a decarbonised society that combines energy efficiency and comfort, we are conducting demonstrations of ZEH*1 that consider measures against power outages, and research on next-generation air conditioning, system such as radiant heating and cooling and TABS*2. We are also investigating the future of buildings and cities by estimating CO2 emissions and photovoltaic power generation related to construction and operation through the use of 3D models.
*1Net Zero Energy House
*2Thermo Active Building System
*3Net Zero Energy Green House
human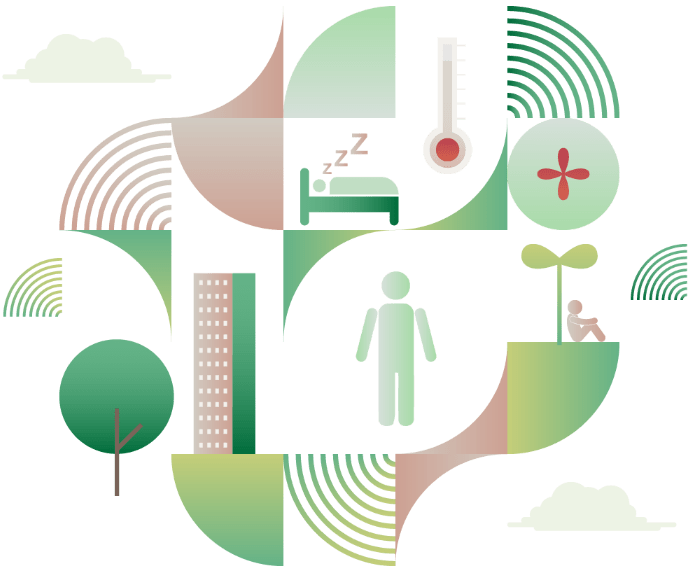 To clarify the effects of thermal environmental factors on the human body, a human body model*4 is being developed and thermal comfort in semi-outdoor spaces is being surveyed. We are also investigating environmental factors affecting sleep quality, focusing on the environment within the bedroom. Furthermore, we are examining evaluation methods that consider the human sense of smell to evaluate the impact of indoor air quality on health and comfort. In addition, we also conduct a wide range of research in both the building and medical fields to realise indoor environments with low infection risks.
*4Joint system thermoregulation model (JOS-3)
wellness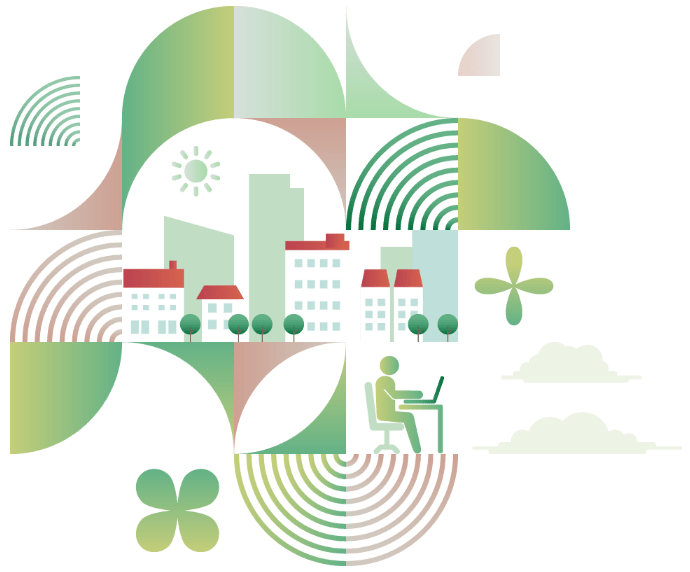 We conduct research on the elements required of workplaces in a society where diverse working styles are becoming more prevalent. We study the intellectual productivity and wellness of office workers in ABW*5 offices, which offer a variety of working environments and flexible working styles, and in offices with personal air-conditioning system. We are also carrying out research, experiments and simulations on floor heating and insulation retrofitting, with the aim of realising housing where all people can live healthily and comfortably. Other themes we are involved in include research on the relationship between acoustic environment and intellectual productivity and biophilic design*6.
*5Activity-based Working
*6Design method that incorporates natural elements such as plants and wood into architectural spaces.
THERMAL COMFORT
INFECTION CONTROL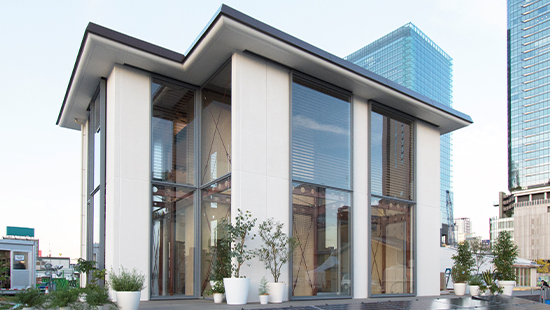 On this Outskirt of the City (Experimental house in Umeda)
Completion:2017.11
In charge:Waseda University (Tanabe Lab.) + Shibaura Institute of Technology (Akimoto Lab. & Shide Lab.)
This is an experimental ZEH house built in the "ENEMANE HOUSE 2017" held in Osaka in 2017. It was planned based on the story of extending the life of a 40-year-old industrialized house to more than 80 years in real terms through renovation.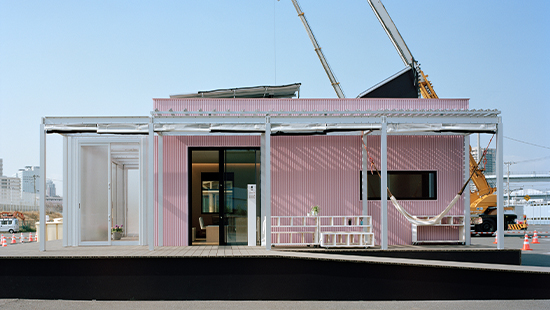 Nobi-Nobi House
Completion:2014.01
In charge:Waseda University (Furuya Lab. + Tanabe Lab.)
This is an experimental ZEH house built at "ENEMANE HOUSE 2014" in Tokyo in 2014. The ZEH was realized with a steel-frame structure instead of a wood-frame structure, and the design redefined the image of a conventional eco-friendly house. The concept of "layering" proposed a comfortable energy-saving lifestyle.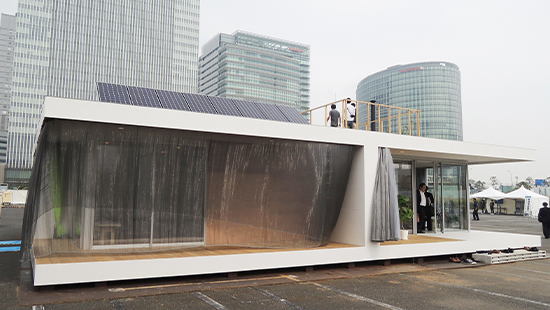 WASEDA LIVE HOUSE
Completion:2015.10
In charge:Waseda University (Takaguchi Lab. + Kobayashi Lab. +Tanabe Lab.)
This is an experimental ZEH house built for "ENEMANE HOUSE 2015" held in Yokohama in 2015. The house was planned as a tool and vessel for students to enjoy their lives, based on the themes of zero-energy and Asia.